Atlas Insurances Ltd are Cover Holders at Lloyd's and specialists in marine insurance.
Since its founding in 1972, Atlas has been a leader in providing superior products and services to its customers.
Through Lloyd's we give our customers and brokers all over the world, reliable and comprehensive cover.
Our marine cargo team is a leader in designing, placing and servicing global transit programs. Through understanding of your exposure, we offer innovative risk solutions to meet your insurance requirements.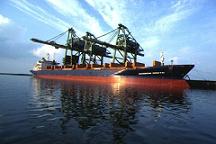 Atlas' Online System is the best integrated cargo insurance solution for the internet.
It provides an interactive and fully automated system which saves time and expense providing cargo insurance for shipments worldwide.

Take advantage of our specialized coverage, 24x7 accessibility automating your cargo insurance administration