Atlas is proud of its able team, experienced in resolving the most complex claims as well as the ordinary ones. We believe that our claim department is the cornerstone of our relationship with our customers.
All claims are handled at the highest level of priority. In the event of a potential claim, advise our claim department. We will handle the claim and, if necessary, appoint a surveyor.
Cargo Claim Procedure & Documentation
1. Make an immediate inspection of each package.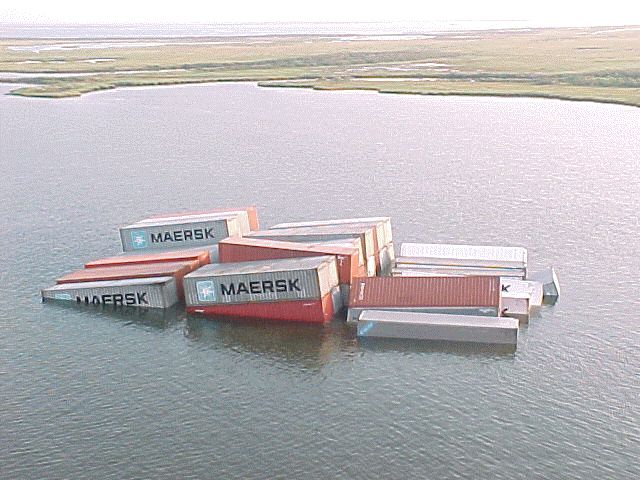 2. Take proper exceptions on all delivery receipts in respect of all loss or damage existing at the time of taking delivery and during transit. It is most important that exact exceptions be taken in writing on the delivery receipt as to the condition of the consignment and a copy of the delivery receipt be retained for your claim file.
3. Send our claim department a first advise of the loss / damage.
Check your policy. It may contain special instructions for filing a claim. If it does, follow those instructions.
4. Immediately file a claim in Writing against carriers. If more than one carrier is involved (Ocean-Air-Truckman-Railroad) claim must be filed against each.

Claim Form - General Cargo Claim Form - Personal Effects

To enable claims to be dealt with promptly, the assured or their agents are advised to submit all available supporting documents to Atlas' claim department or to the surveyor if nominated.

a. Copies of all original ocean, air and inland Bills of Lading covering the entire shipment including paid freight bills.
b. Certified copy of shippers commercial invoice covering the entire shipment Insured
c. Copy of packing list(s)
d. Duty Consumption Entry Report
e. Copies of all delivery receipts with proper exceptions in respect of loss or damage noted thereon, as well as any other exceptions or bad order slips and carrier inspection reports which may substantiate loss or damage.
f. With regard to nondelivery claims, written confirmation by the carriers involved attesting to their inability to make delivery.
g. Copies of written claims against carriers or others, with their reply when available.
h. Assured's statement of claim.
i. Repair bills.
j. Any correspondence or other reports or information relevant to the transit, loss, damage or coverage.
k. Original of survey report if it has not been sent directly to the Company by the surveyor.
l. Original and/or duplicate of Special Cargo Policy or Certificate of Insurance if issued, properly endorsed by the payee. In case of import shipments not covered by a Special Cargo Policy or Certificate of insurance, identify the Declaration or Monthly Report under which the shipment has been declared to Underwriters.

Please note that notice to carriers must be done as soon as possible.
Together with the above documents, please provide us with the following information:

Name, address, telephone, fax and email of insured company and name of contact person.

Your policy and endorsement numbers.

Type of loss.

Estimate of loss amount.

Location of cargo.
LIABILITY OF CARRIERS, BAILEES OR OTHER THIRD PARTIES
It is the duty of the Assured and their Agents, in all cases, to take such measures as may be reasonable for the purpose of averting or minimizing a loss and to ensure that all rights against Carriers, Bailees or other third parties are properly preserved and exercised.
The Assured or their Agents are required:-

1. When delivery is made by Container, to ensure that the Container and its seal are examined immediately by their responsible official. If the
Container is delivered damaged, or with seals broken or missing, or with seals other than as stated in the shipping documents, to clause the
delivery receipt accordingly and retain all defective or irregular seals for subsequent identification.
2. To apply immediately for survey by Carriers or other Bailees Representatives if any loss or damage be apparent and claim immediately on the Carriers or other bailees for any loss or damage.
3. To inspect without any delay the condition of the Cargo at port of discharge either by Assured or through his clearing agent or by an authorized surveyor.